Ambulant cancer treatment with TLU 17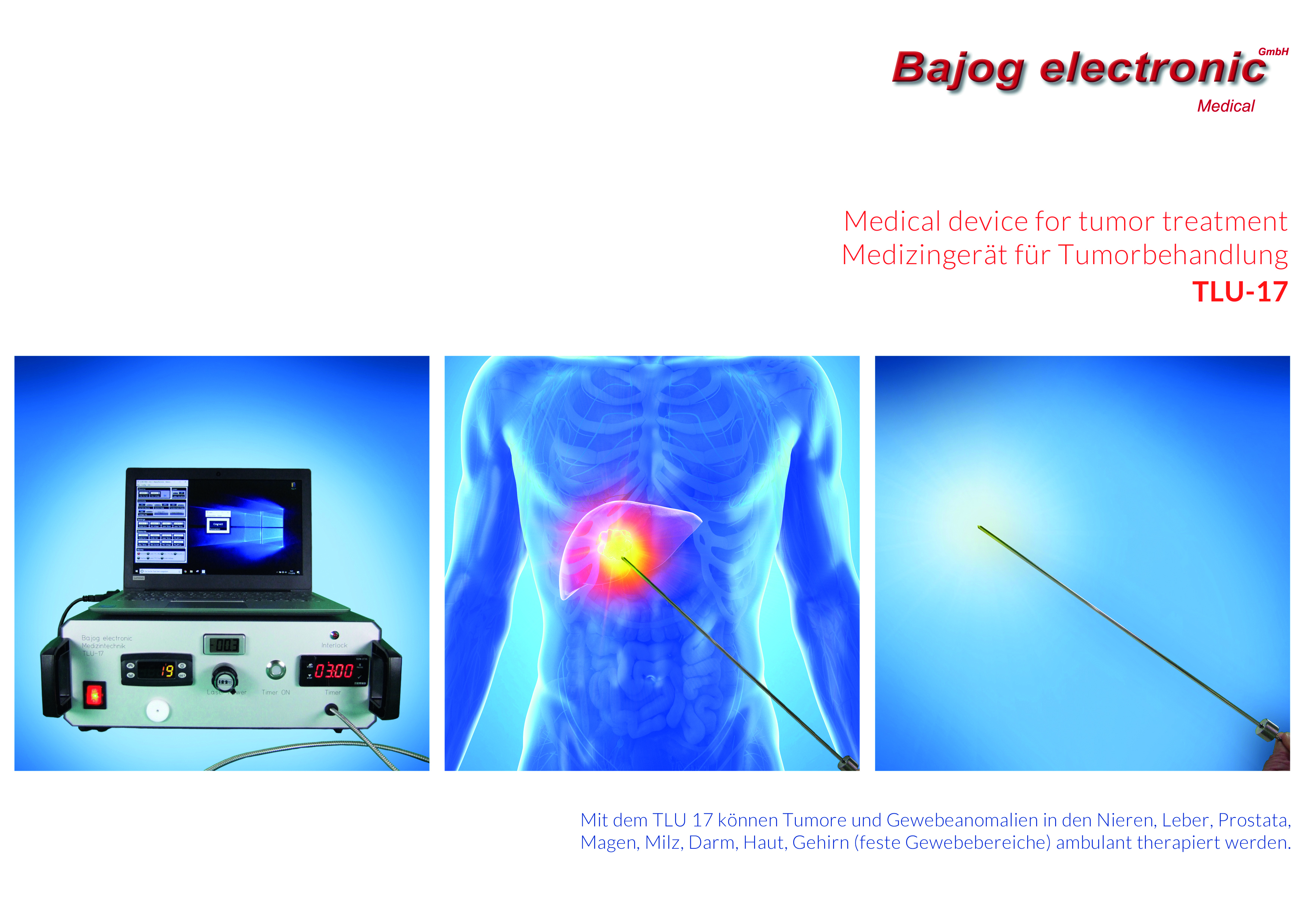 TLU 17 has been developed for the medical ambulance application of Bajog electronic.
Tumors and abnormal tissue areas are thermally eliminated by means of special biopsy needles. The biopsy needles can be up to 350 mm long.
Likewise, the use in obliteration of varicose veins, spider veins, or embolization in prostate enlargements without surgery is possible.
Advantages of treatment:

Because neither chemical products, magnetic nanoparticles, photoactive chemicals, high-frequency-dependent probes, currents, voltages, or optical fibers in conjunction with a photochemical reaction, or magnetic alternating fields burden the patient, all cancer patients, even patients with pacemakers and metal implants cab be treated well, quickly and without risk.
The treatment can be done immediately in conjunction with the appropriate imaging (depending on equipment, 3D ultrasound, CT, MRI, rotational angiography, etc.).
As a result, the patient is spared unnecessary waiting times or time-tracked treatment appointments.
The treatment is done on an ambulant basis with a local anesthetic.